Bryce Christopher Boepple is a Jew-hating neo-Nazi white nationalist and an Identity Evropa member that traveled in 2017 to Charlottesville, VA to participate in the deadly white supremacist 'Unite the Right' rally.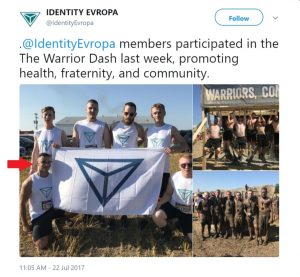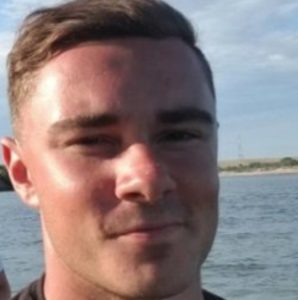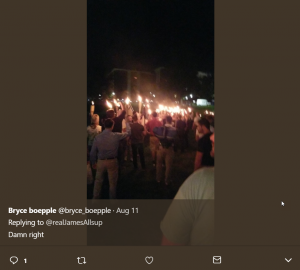 Bryce Boepple moved from Fargo, ND to Omaha, NE after he graduated from North Dakota State University. He currently works for Aerotek Staffing Agency as a job placement agent. bboepple@aerotek.com  402-997-7607
Bryce Boepple posts on the Discord chat servers of Identity Evropa as BryceB-ND where he distributed flyers and organized official Identity Evropa events like the July 15, 2017 Midwest chapters group participation at the Warrior Dash competition in Tekamah, NE.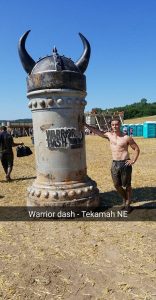 Boepple is tasked with placing precarious workers in temporary job assignments. This calls into question if he is discriminating against qualified workers getting temp assignments because he holds racist ideas.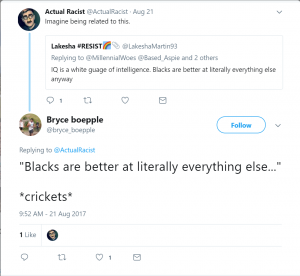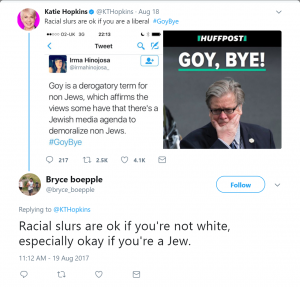 Boepple memorialized a notorious Holocaust denier when he died of old age in 2017. Ernst Zündel was born in Germany and hid out in Canada so he could be a professional "historical revisionist" in regards to the Jewish Holocaust.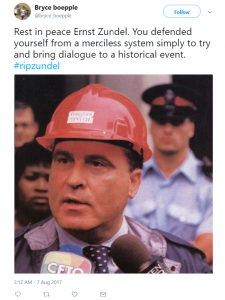 B
Bryce Boepple wears the black sun or sonnenrad of esoteric Nazi Germany. The same symbol was worn by the Christchurch mosque shooter on his body armor as he indiscriminately killed 49 Muslims during prayers. Boepple lifts weights at Omaha Barbell.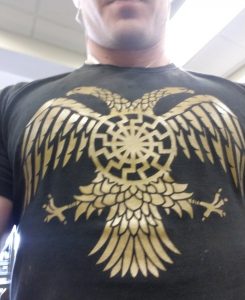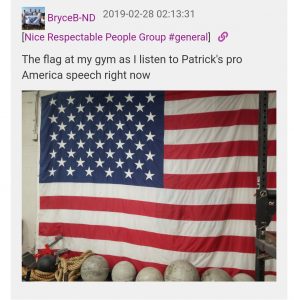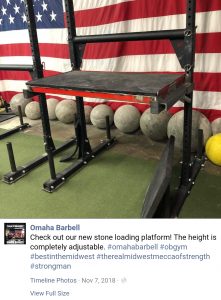 Boepple said "after we've dealt with our demographic issues, we have a long road ahead of us fixing the lifestyles of your average white male." He also spoke supportively of Lauren Southern's "Great Replacement"  propaganda/documentary, which was referenced at length in the manifesto of the Christchurch mosque shooter.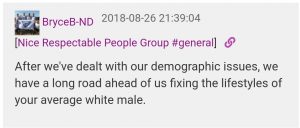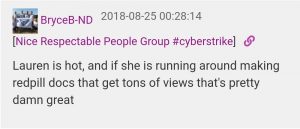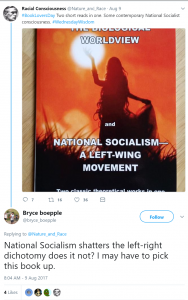 Boepple said in a tweet "National Socialism shatters the left-right dichotomy does it not?" This is the often cited claim that because nazis had "socialism" in their party name that they were a synthesis of nationalism and socialism.
Boepple retweets neo-Nazis quoting Hitler's book Mein Kampf and photos of the Third Reich, and he curated a YouTube playlist of Nazi speeches and songs. He is proficient in German and believes that makes him the ubermensch Aryan neo-Nazi.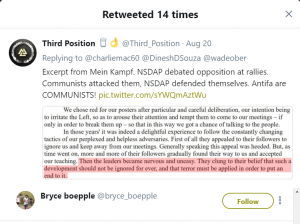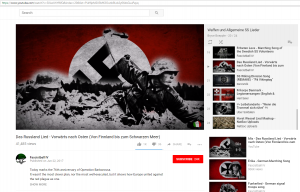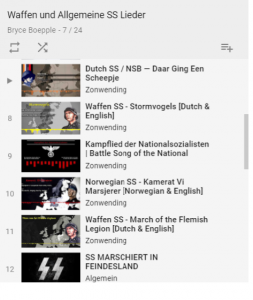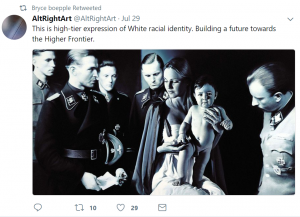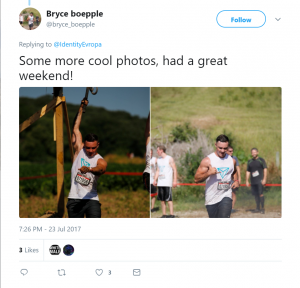 Bryce Boepple rationalized anyone could have made the same decision James Alex Fields made on August 12, 2017 when he purposely drove his Dodge Charger into a crowd of counterprotesters. Fields was found guilty of Heather Heyer's murder.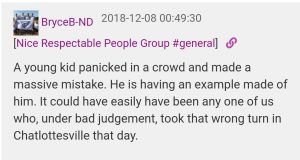 Identity Evropa claims it is not like the other violent white nationalist groups because they don't fly a swastika, but the current leader Patrick Casey has "retired" Identity Evropa the same weekend that independent non-profit investigative journalists Unicorn Riot exposed their chats showing the same toxic and violent sentiments as any other active white nationalist or white separatist group. Identity Evropa has rebranded as "American Identity Movement," because it was "held down by baggage accumulated before my tenure," Casey told Philly.com The new group, according to a news release this week, is focused on "defending America against globalism."
Casey didn't elaborate on the "baggage" that ended Identity Evropa, but the group's members were prominently featured at the "Unite the Right" rally in Charlottesville, and the organization has been named as a defendant in Sines v. Kessler, an ongoing federal lawsuit alleging the group and others conspired to commit crimes of bias and racial hatred at the 2017 rally.
Bryce Boepple was partially exposed while he still lived in North Dakota by a pro-Israeli group that also tracks Palestinian college campus activists, and for that reason we will not link to them.
However, Bryce Boepple in response to their work says "You cant talk your way through a dox. Leftists and Jewish websites will seek to ruin your reputation and stifle your employment opportunities."
The solution to that problem is don't be a neo-Nazi and people won't try to expose your genocidal ideas and violent behavior, Bryce.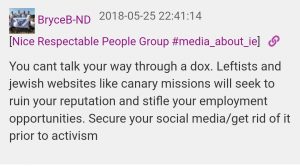 Bragging about his white supremacist propaganda flyers making it into the NDSU student newspaper.